Welcome to the PfR Global Conference
On this page you can find an overview of this years PfR Global Conference, which took place on the 11th and 12th of November.
Some of our sessions have been recorded and you can find those recordings by clicking on the session titles.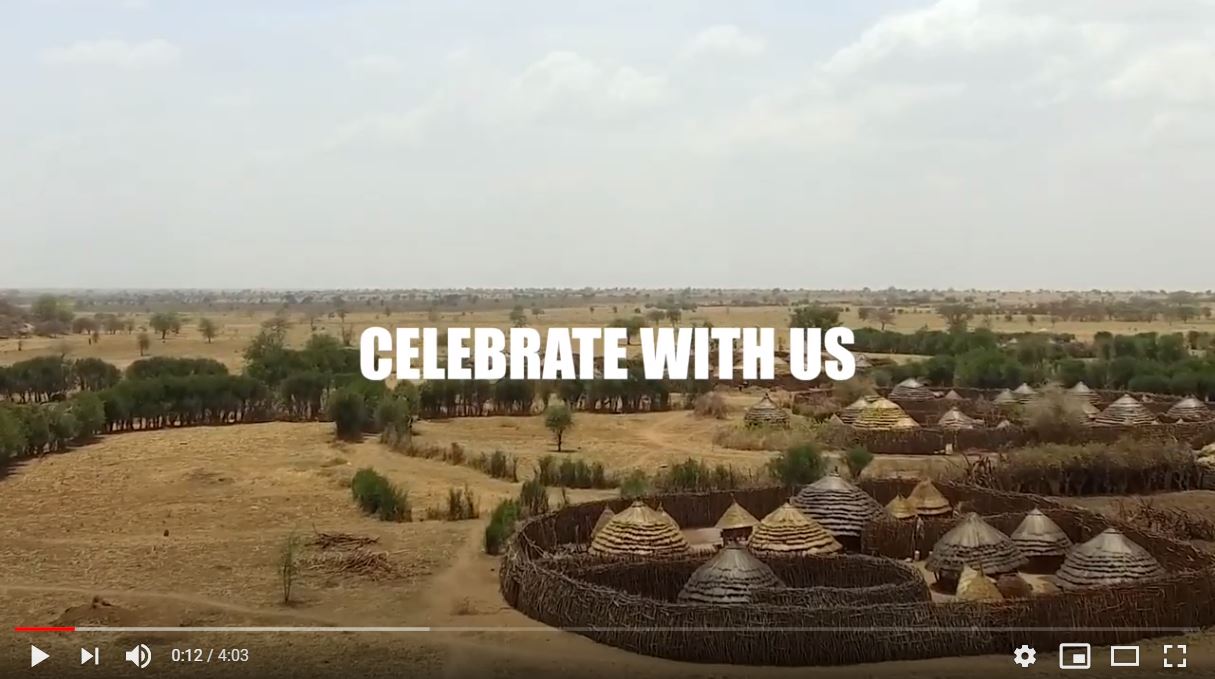 Watch our wonderful 'Pass the Baton' video here.
In case of any questions, please contact us via: partnersforresilience@redcross.nl

Time (CET)
11 NOVEMBER
8:00 - 8:15

8:15-8:30
8:30-9:45
9:45-10:00
10:00-11:15
11:15-11:30
11:30-12:45
12:45-14:00
14:00-14:15

14:15-14:30
14:30-15:45
15:45-16:00
16:00-16:15
16:15-16:30
16:30-17:45
THE RECORDING OF 12 NOVEMBER WILL BE SHARED HERE SOON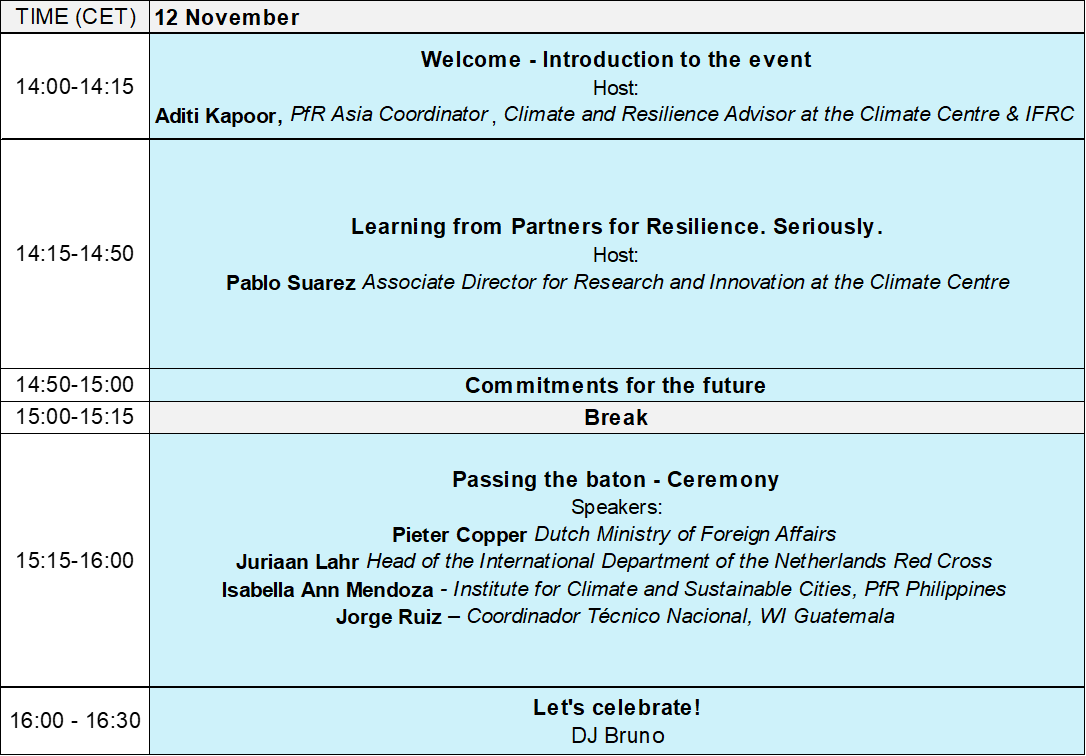 Programmes
Dialogue and Dissent Strengthening the capacity of civil society to engage in dialogues with stakeholders for improved disaster risk reduction policies, practices, and investments.
Read more
Up-scaling Eco-DRR Increasing communities resilience and reducing disaster risks through ecosystem-based solutions.
Read more