Indonesia
Local context
Indonesia's geography and topography make it highly vulnerable to adverse weather conditions. It is the largest and widest archipelago country in the world, and is prone to earthquakes and tidal waves, as well as many climate-related hazards including floods, droughts, storms, landslides and wild-land fires.
In the past four decades, floods and windstorms accounted for 70% of all disasters. In 2016, Indonesia was hit with 1,985 natural disasters, the highest instances of disaster in the country in 10 years.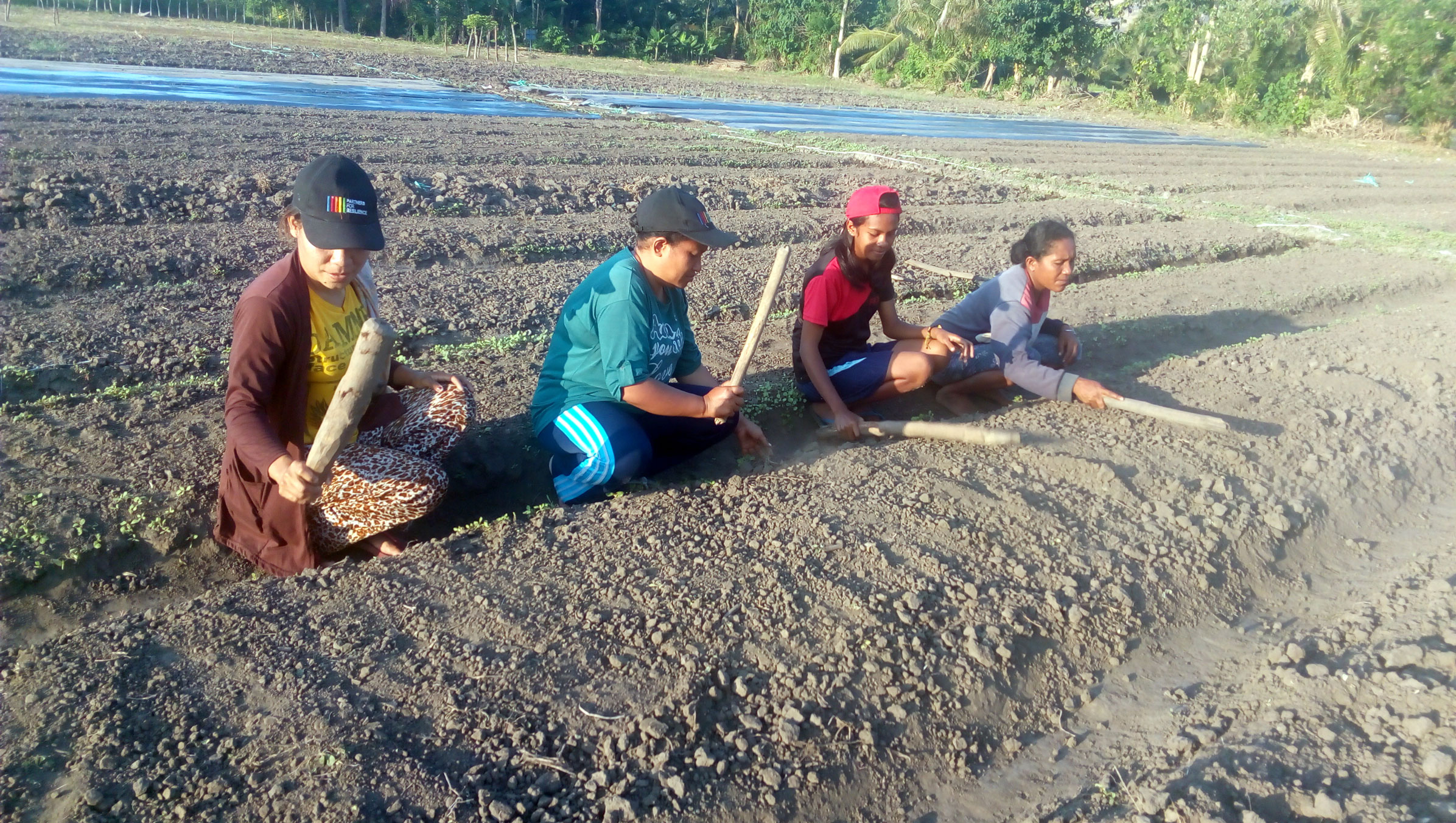 Women Farmers Group in Magepanda Village Sikka
The programme
PfR Indonesia is working towards achieving five strategic objectives, which will help it reach its long-term goal of vulnerable people becoming more resilient to crises in the face of climate change and environmental degradation. These objectives (known as trajectories) include influencing the review of the national disaster management law and related regulations; influencing the local implementation of global processes; influencing the implementation of the Village Law to create more resilient villages; building the resilience of lowland communities through the provision of health ecosystems; and advocating for a Watershed Management in village and district development plans.
PfR Indonesia will do this through working on the local, district, provincial, national and international level, using a combined bottom-up and top-down approach. Governments at all levels, community groups and CSOs will be particularly engaged through this programme. At the sub-national level, particular focus will be placed on working with communities in DKI Jakarta, Nusa Tenggara Timur (NTT), Central Java, West Java, and the lowland areas of Sumatra and Kalimantan.
Follow PfR Indonesia on Facebook and Twitter.
For PfR Indonesia newsletter, please click here.
To learn more, you can read the Stories of Resilient People Publication by PfR Indonesia.