Ethiopia
Local context
Ethiopia, with a population of more than 98 Million, is one of the sub-Saharan countries exposed to a wide range of hazards associated with the country's diverse geo-climatic and socio-economic conditions. Drought and floods represent major challenges, but several other hazards also affect communities and livelihoods. These include: frost and hail, crop pests and diseases, livestock diseases, human diseases, conflict and other manmade hazards, landslides, earthquakes and urban and forest fires. Climate change is predicted to further increase exposure to climate-related and hydrological hazard.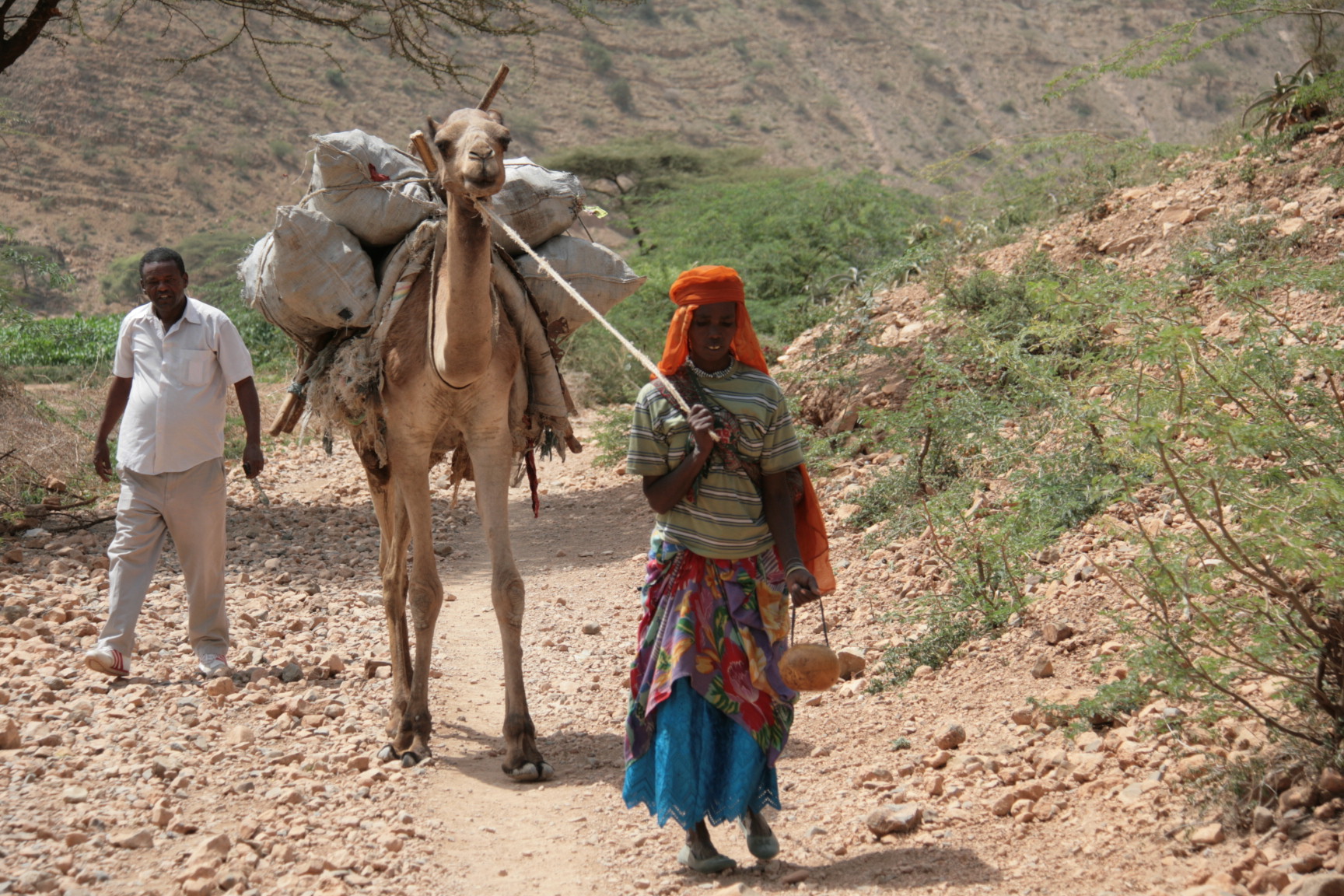 Ethiopia has put in place a Disaster Risk Management Policy and Disaster Risk Management-Strategic Programme and Investment Framework which are the main documents that guide the disaster risk management endeavours of the country. The two documents are based on the Hyogo and Sendai frameworks for Disaster Risk Reduction, international agreemnts taht have been signed by the Government of Ethiopia. Ethiopia also adopted the National Climate Policy-Climate Resilient Green Economy (CRGE). Ethiopia was the first Least Developed Country to submit its intended National Determined Contribution (INDC) to the UNFCCC.
The programme
The Ethiopia programme aims at building resilience of vulnerable communities to crises in the face of climate change and environmental degradation, enabling sustainable inclusive economic growth.
PfR Ethiopia supports CSOs and the local government in Oromia, Amara and Afar regions in mainstreaming IRM in the regional Disaster Risk Management Policy implementation strategies. PfR does so through capacity building and facilitation of constructive policy dialogues.
The programme focusses on three domains: policy, practice and investment. PfR addresses critical challenges through seven trajectories, led by the consortium members based on their experience and expertise. The trajectories include: integration of IRM in regional strategies; scale up of IRM solutions to sustainable water resources management and utilization; promotion and scale up of proper agricultural, rangeland and livestock management practices; promotion of Community Managed Disaster Risk Reduction (CMDRR); mainstreaming IRM in ongoing development programmes; promote community access to climate fund; promotion of responsible foreign investment.
Increased community resilience
PfR is pleased to share the findings of the Ethiopia Programme evaluation. One of the main findings is that PfR has had a substantial positive impact on the resilience of communities. An independent evaluation was conducted by the International Institute of Rural Reconstruction (IIRR) and Bahir Dar University two years after the end of the first phase of the programme (2011-2015).
One of the main findings is that PfR has had a substantial positive impact on the resilience of communities. On average communities experienced increases in incomes, diversified livelihoods, improved access to credit and increased food security. However in absolute terms some indicators remained relatively low due to the fact that PfR identified and worked in the most vulnerable communities with poorer-than-Ethiopian-average baseline conditions, and that the programme areas were affected by repeated, severe drought episodes during and after the phase-out of PfR.
The full report can be found here
A summary report is available here
Find PfR's Management Note here