15/04/2019 - Cooperation in Integrated Risk Management in Cebu Province: Multi-stakeholder Platforms as a Catalyst for Climate Action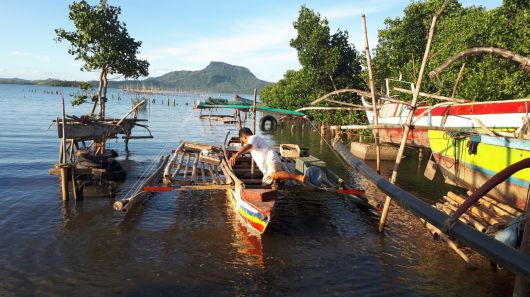 The Islands of Cebu face an increase in sea level rise in low lying coastal zones, reduced rainfall, and increased temperatures and intensity of storms and typhoons – as a result of climate change.
With changing land use and increased population pressures Cebu province must be ready for
Island and low-lying regions facing reduced water quantity, sea level rise and flooding of settlements including the business and urban hubs of Metro Cebu and Mactan island
Increased intensity of extreme events such as storms and typhoon Increased floods and landslides impacting both cities and villages
Tectonic hazards are also a major risk for Cebu as it lies on an active fault line.
Although the challenges expected, measures can be taken to be better prepared and the reduce the foreseen higher risk for natural hazards. Read the fill story here, and see what measures are being taken to deal with a changing climate.