02/12/2019 - PfR at COP25: calling for more ambition & concrete climate action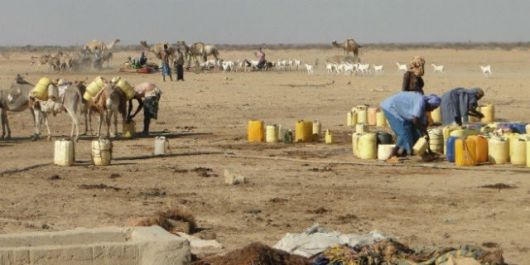 The COP25 will work towards increasing ambition for climate action, and striking a balance between mitigation and adaptation. Raising 'ambition' refers to agreeing on bolder approaches for aligning the implementing period for national climate plans, for building capacity for improved data and evidence-based decision making, and for scaling up finance, including through the replenishment of the Green Climate Fund.
A PfR team is on the ground in Madrid, engaging in several events and policy discussions, calling for more climate ambitions translated into more concrete climate actions.
PfR's key messages for the COP25 are mentioned below. These messages derived from evidence, expertise and experience generated through the PfR programme.
Invest in, and localise climate adaptation and resilience.
Accelerate the integration of climate-smart disaster risk reduction in the adaptation agenda.
National Adaptation Plans and Nationally Determined Contributions must include a much stronger focus on the most vulnerable people.
Ensure a more comprehensive risk management analysis in discussion on climate finance.
Recognise and enable the work of non-state and local actors in implementing the Paris Agreement, including through promotion of decentralised access to climate finance.
For further reading, and more comprehensive Key Messages, click here
The 17th annual Development & Climate Days
This year there will be one Development & Climate Days in Madrid on Sunday 8 December, to run alongside COP25. The 17th annual D&C Days will carry forward conversations from the event 'Building a Resilient Future' held at the UN Climate Summit, further developing the five themes:
Building resilient food and agriculture systems
Early warning, early action to leave no one behind
Financing a resilient future
Establishing resilient cities, infrastructure and energy systems
Working with nature to build resilience