18/10/2019 - InterUniversity Platform Guatemala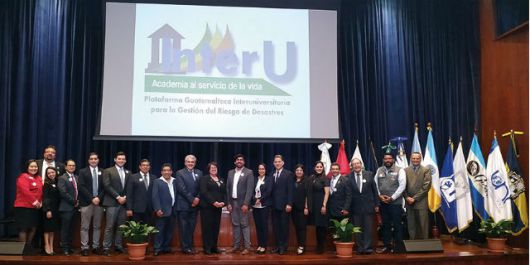 Key institutions within the academic sector in Guatemala have joined the Inter-University Platform for Disaster Risk Management (spanish acronym InterU-GRD).
The main aim of the platform is to contribute to the development of Guatemalan society and the most vulnerable communities within it, and to develop more knowledge on disaster risk management, strengthening the national policies and practices.
The Platform started in November 2016 with a meeting of the academic sector, supported by Partners for Resilience Guatemala. Since then it has grown and strengthened. Currently eleven Guatemalan universities are part of the Platform.
One of the changes to achieve is the Guatemala Academia taking lead on knowledge management on reducing disaster risks.
Read the full story here