04/09/2018 - Promoting an inclusive multi stakeholder design in Northern Kenya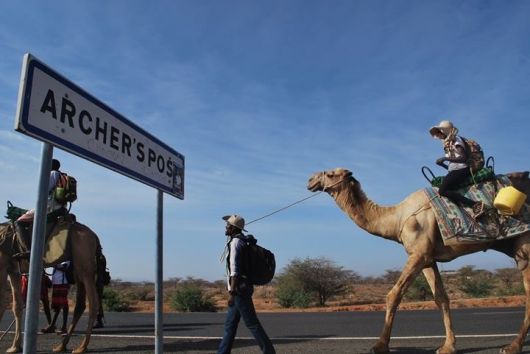 A major concern with the LAPSSET (Lamu Port-South Sudan- Ethiopia Transport) Corridor and related Kenya Vision 2030 projects are its impacts on the lives, livelihoods and ecosystems in the region. Particularly the construction of the proposed Crocodile Jaws mega dam is of concern, as it is meant to supply water to the new resort city (LAPPSET project) in Isiolo.
The work on the mega dam has been halted now. Read the full story here.
To watch a film about this years' Camel Caravan, click here
In November 2018 the Dutch magazine Vice Versa published a special Water edition: the journalist of Vice Versa, Marc Broere, visited Kenya, among others the PfR working areas, and interviewed many stakeholders. This resulted in the story "Battle on the scale of David and Goliath". The construction of a mega dam in the Ewaso Nyiro river is causing considerable discord in Kenya. It is indispensable for economic development and for regulating the water, its supporters claim. It is a catastrophe for the local population that totally depends on the river for its way of life, the opponents argue. So what's to be done?
Read the full article in this Water edition of the Vice Versa (page 10)