09/12/2022 - Protected wetlands in India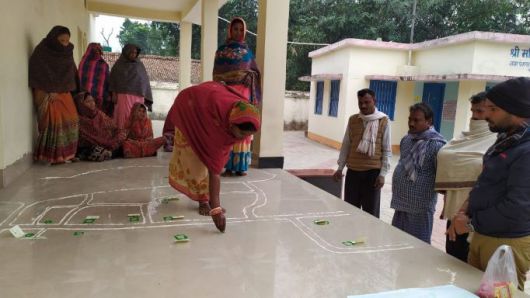 Since 2019, the United Nations Environment Programme (UNEP) in-collaboration with Partners for Resilience (PfR) have developed and implemented scalable Ecosystem-based Disaster Risk Reduction (Eco-DRR) models, working alongside various governments and their respective communities in strengthening their capacity and shaping Eco-DRR policy interventions.
This case study lays the foundation for demonstrating the need for large-scale implementation of Eco-DRR in advancing the implementation of the Sendai Framework for Disaster Risk Reduction and the Sustainable Development Agenda.
This case study highlights Eco-DRR interventions in India focused on integrating Eco-DRR measures on improved water management into local development plans and schemes (such as disaster, wetlands and rural employment) through capacity-strengthening and participation of communities and (local) governments.
The key risk being addressed within this context is how wetland degradation reduces community resilience against water-related hazards such as foods, droughts, and storm surges. To address this, the project aims to strengthen resilience of 60,000 women and men to water-related risks and national upscaling model for improved water management focusing in 3 key project sites: Tampara Wetland (Odisha), Kabartal Wetland (Bihar), and a northern dryland region in Gujarat.
Find here more information: Case study, Results sheet, Success story, Cost-benefit analysis, video