16/06/2017 - PfR Uganda encourages civil society engagement in national adaptation planning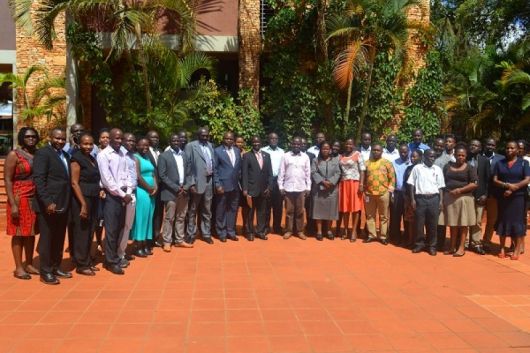 The NAP process in Uganda has been started by the Ministry of Water and Environment, and the country has submitted its NDC highlighting adaptation with a projected 22 per cent reduction in greenhouse gas emissions by 2030, compared to business as usual. Workshop participants discussed the progress of the Ugandan NAP, as well as issues such as climate financing and nationally determined contributions.
Predictive financing
The ministry's climate change department is open to all civil society partners to engage in the process," the Minister of Water and Environment, Sam Cheptoris, told the workshop. He added that PfR was welcome to engage with the department in dicussions on relevant legislation. The Commissioner for the Climate Change Department, Chebet Maikut, said he welcomed PfR's experience for the department's ambition for a "predictive financing" mechanism.
As part of the NAP process, PfR in Uganda is organizing dialogues in sectors such as water, the environment, health, agriculture, tourism, infrastructure and disaster management. Key PfR messages include a call for communities to be at the forefront of risk assessments and adaptation planning, financial resources for strengthening resilience to be available at the local level, and adaptation planning to be participatory and integrated as opposed to sector-based.
For more information please click here