09/04/2021 - Youth as important agents of change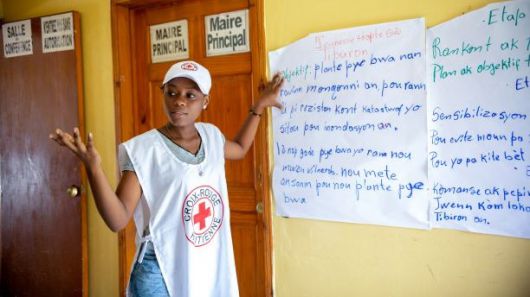 To engage young people in its activities, Partners for Resilience often makes use of the training programme Y-adapt. Y-Adapt is a curriculum for young people consisting of games and playful activities (see Y-adapt website). It helps to better understand climate change and its consequences and to take practical action to adapt to the changing climate. These actions are local interventions that reduce the impacts of extreme-weather events. These can be rapid-onset events such as heavy rain leading to flooding, or slow-onset events such as extreme heat and drought. The curriculum is broken down into seven sessions, each with a different goal. A facilition guide and other materials are available on this website and are also available in French.
Y-Adapt is the product of a collaboration between Plan International, the Engagement Lab at Emerson College, the Philippine Red Cross, Plan Philippines, and the Red Cross Red Crescent Climate Centre
Haiti is one of the countries using the Y-adapt training curriculum. The Haiti Red Cross youth section mobilized and trained young volunteers on dialogue to protect the environment and adapt to climate change. The educational curriculum Y-adapt supports promoting engagement on climate change adaptation, and young people involved are now active in their villages on environmental protection and climate change. The Red Cross youth has succeeded in strengthening the capacity of its local branches for the implementation of integrated risk management activities, and since last year, on COVID-19 response. Besides, Youth-led community dialogues have resulted in increased awareness on gender and social inclusion. Watch this video to learn more on some of the activities of the Haiti Red Cross youth, or read this case study (in French).
With local partners in India, Partners for Resilience chose the gram panchyat of Baniyari as a starting point to organize community meetings to assess risks, vulnerabilities, ecosystem services and capacities. Since 2018, at the age of 15, Avani has taken part in these village meetings. Avani Bhojabhai Parmar is a young Dalit girl from Baniyari, Gujarat, in the west of India.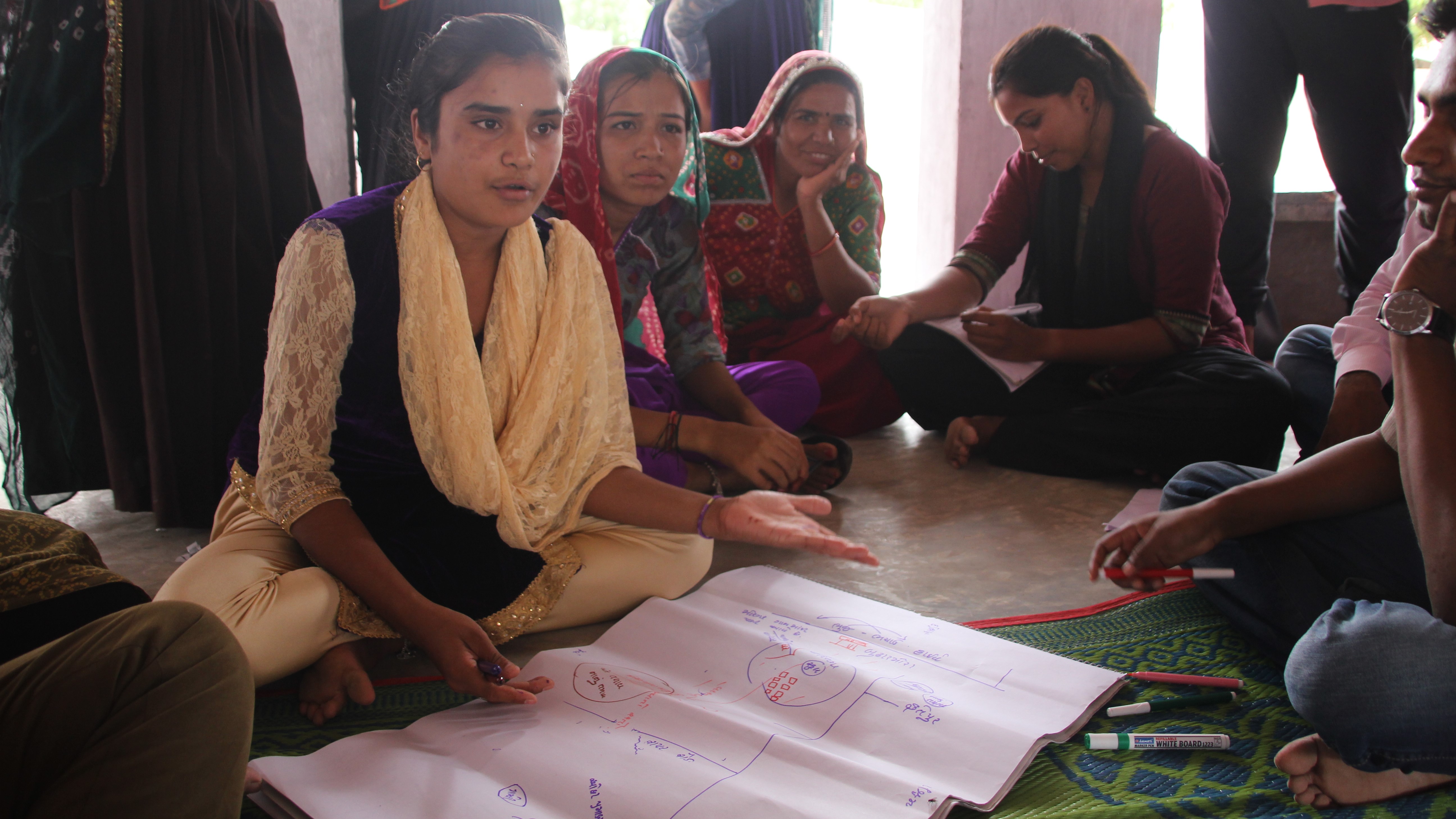 While she began as a quiet observer, Avani is now taking charge of the conversation, supporting the documention of the risks her community is facing. She drew her and her community's understanding of their surroundings, including the ecosystem services they use and the risks those systems face with a changing climate. In Avani's region, communities' livelihoods are threatened by risks presented by a changing climate and the environmental degradation that followed the development of industrial and communications infrastructure. In the next 10 years, damaging and life-threatening river and coastal floods, cyclones, heat stresses and droughts are likely to occur. While Avani has expressed fear of a future where water will be scarce, one that is compounded by the discrimination her community faces by the upper classes, her growing voice in her community's resilience planning reflects the broad participation needed to make positive changes towards adaptation. The community meetings and risk maps inform the community's risk reduction planning & development process.
Avani's story is part of PfR's exhibition "Faces of Resilience". Listen how COVID-19 and related measures impacted Avani's life.
In the Philippines, the Red Cross was able to involve the youth of Alipao. Red Cross (youth) volunteers as well as the barangay youth councils (local youth initiatives) were tasked with tools and knowledge to actively support the capacity strengthening process of the communities. They have supported the analysis of the risk assessments and held awareness sessions in their communities. A total number of 13 youth (7 female and 6 male) were involved in this, contributing to raise awareness on integrated risk management (IRM), promote multi-stakeholder engagement across landscapes and ensure that LGUs and communities are regularly engaged in shaping their future prepared for disasters and climate change. In addition, different local stakeholder were invited to discuss and enhance their skill to advocate and lobby for IRM-sensitive local investments. These workshops have led to a conducive collaboration between local government entities, youth volunteers and local communities to implement projects (e.g. reforestation, livelihood and waste management) which are aiming to better protect the environment and ecosystems and with that to improve the resilience of the communities. Read the full story here